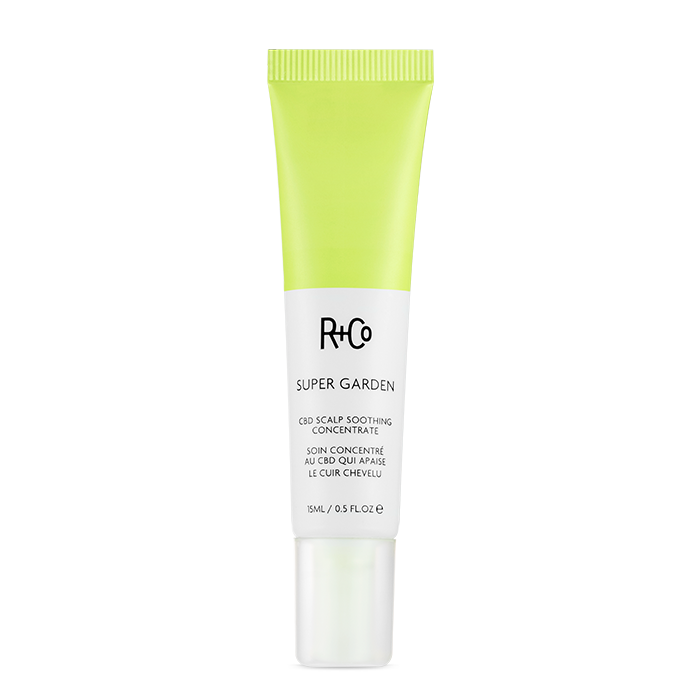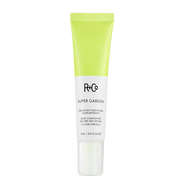 SUPER GARDEN CBD Scalp Soothing Concentrate
A pre-cleansing scalp treatment to ensure a balanced, healthy-feeling scalp. Pack of 12 Single Dose Tubes (0.5 OZ each)
Details
Ensure a balanced, healthy-feeling scalp. This pre-cleansing scalp concentrate is infused with powerful hemp-derived CBD, to soothe the scalp while nourishing the hair at the roots. The equivalent of a self-care bath, the serum works to replenish moisture to combat temporary discomfort, and impart a sense of calm.

Good For: All scalp types looking for a soothing + relaxing experience while nourishing + balancing the scalp.

Fragrance: DARK WAVES - A warm romantic scent. Cardamom, Pineapple, Tangerine, Lavender, Bamboo, Blonde Woods.

Vegan, Cruelty + Gluten Free, Paraben + Sulfate Free (SLS or SLES), Petrolatum + Mineral Oil Free.