Featured Waves
Separate hair into two sections, top and bottom.
Working on the lower section first, grab a smaller section of the hair and spray with GRID Structural Hold Setting Spray.
Curl the hair with a 2-inch curling iron. Before curling a new section, repeat step 3.
Once the entire head is curled, brush out the hair with an R+Co COMB.
Lightly mist CENTERPIECE All-In-One Elixir Spray to hydrate and fortify hair after heat styling. Finish with OUTER SPACE Flexible Hairspray for hold.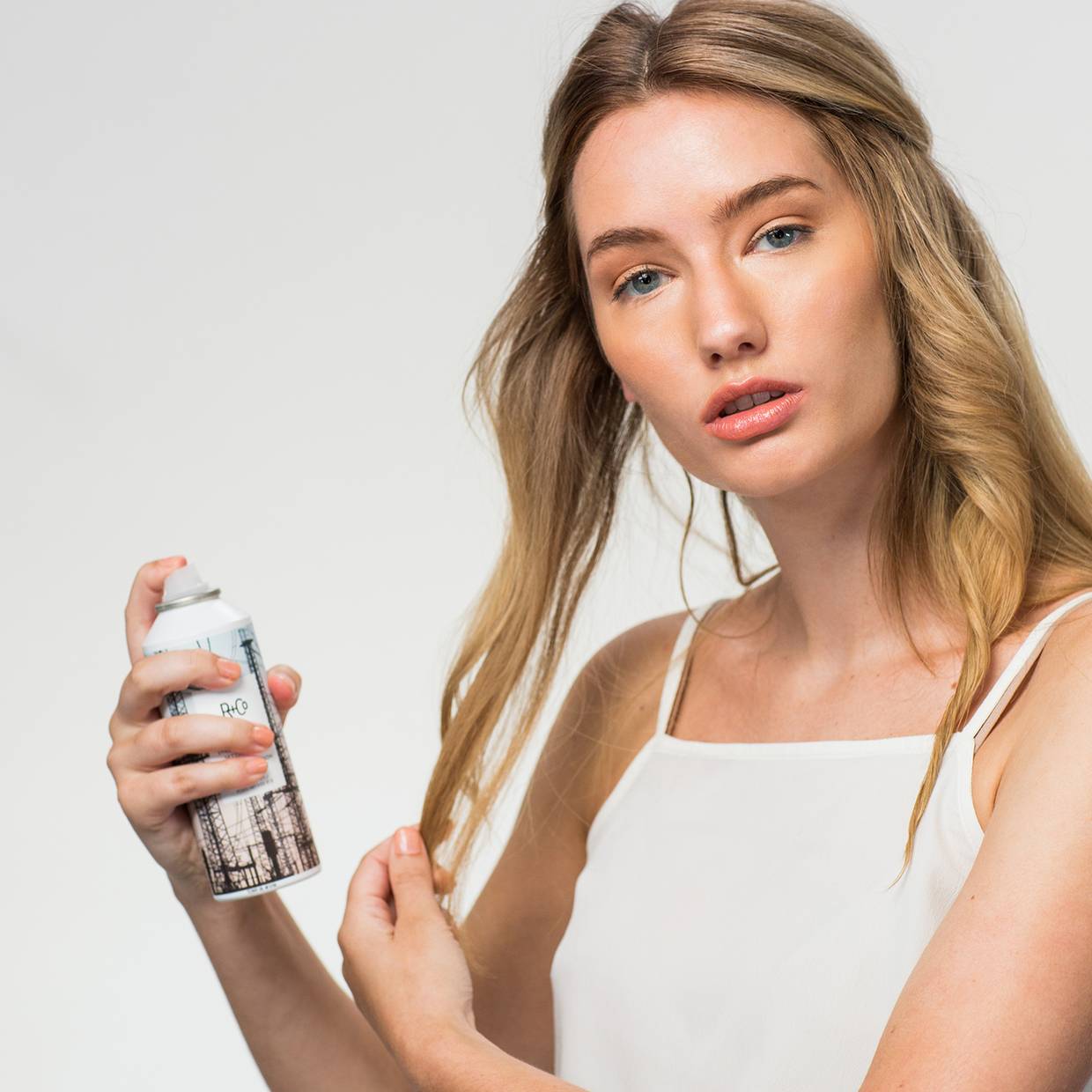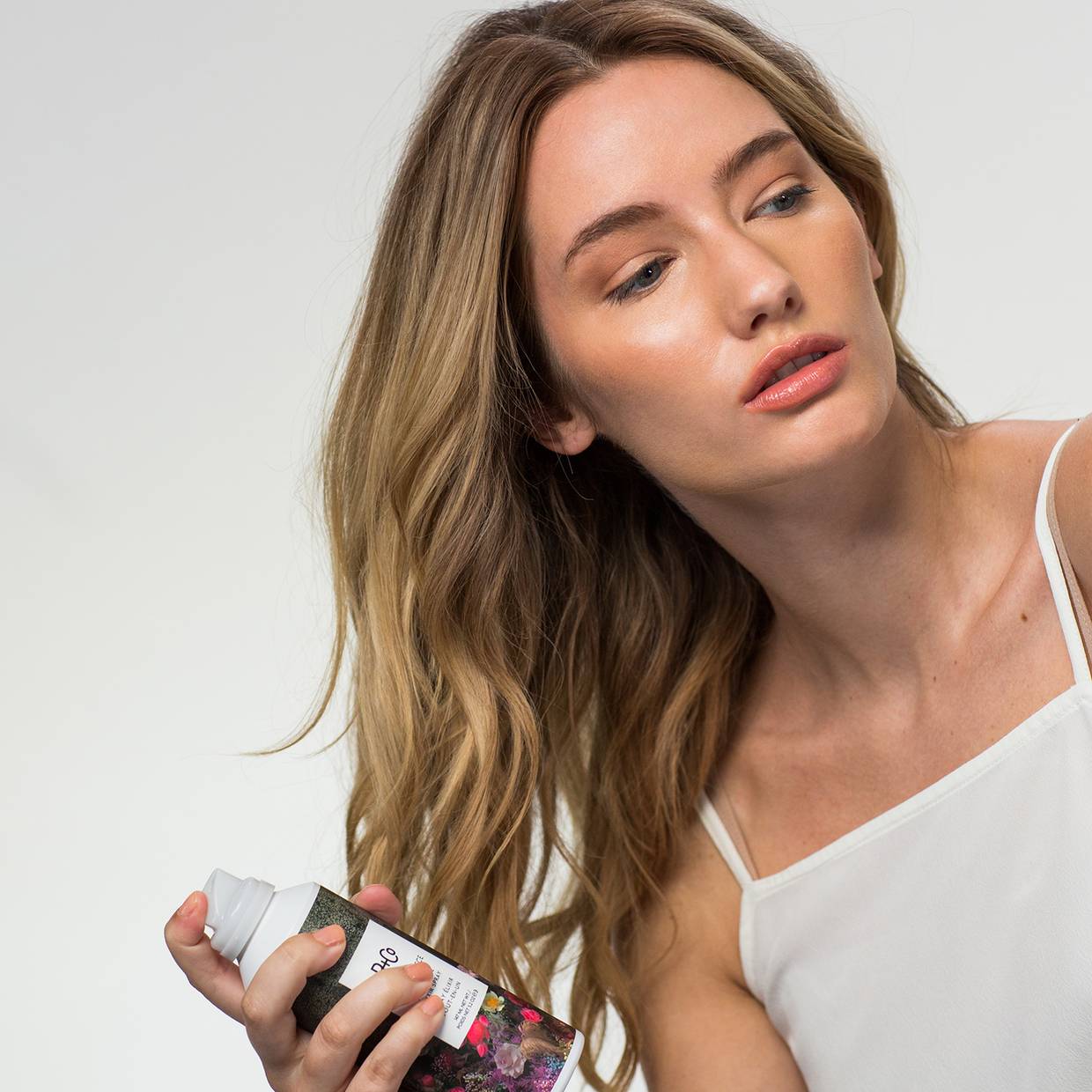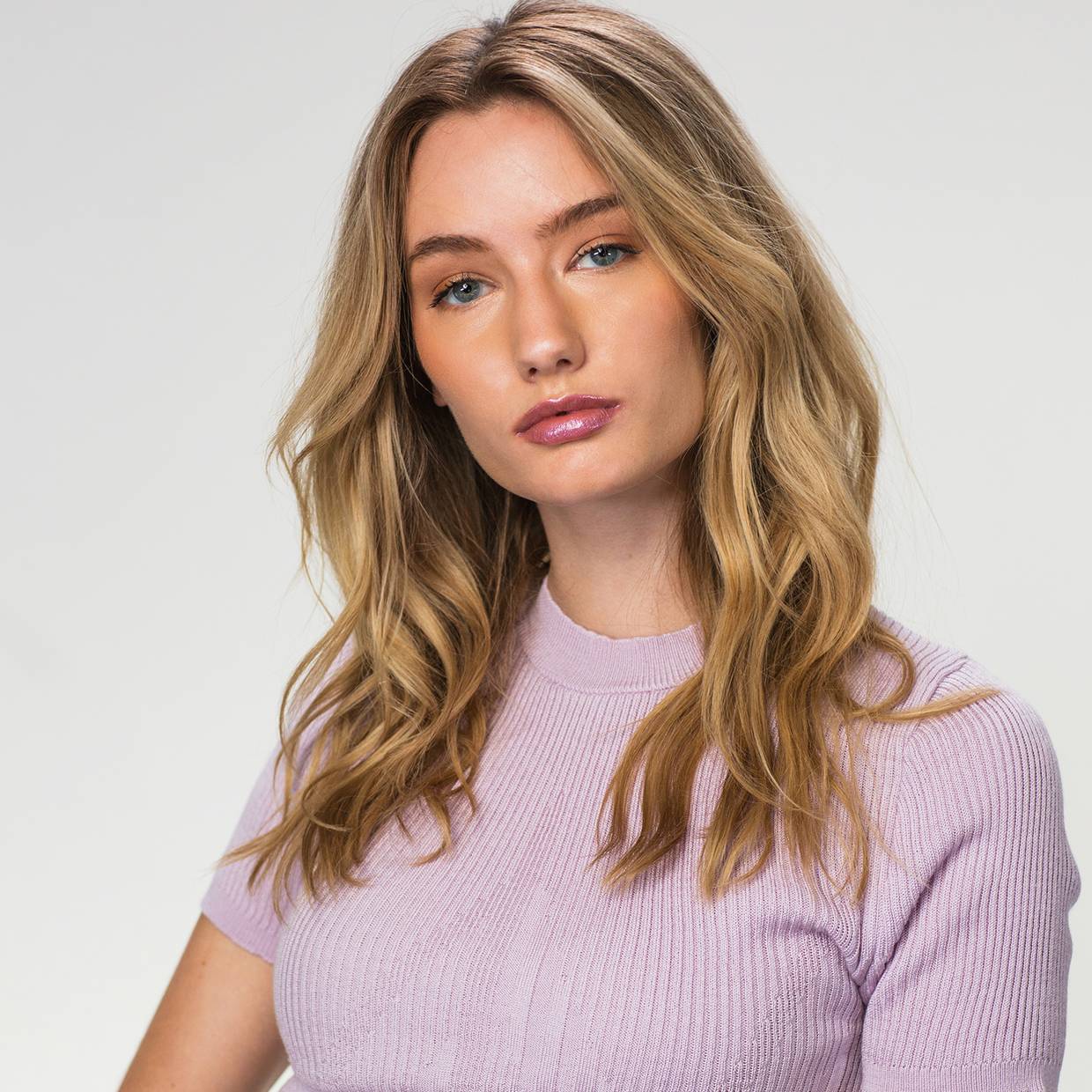 Shop Featured Waves Products